Home Security Brings A Lot Of Advantages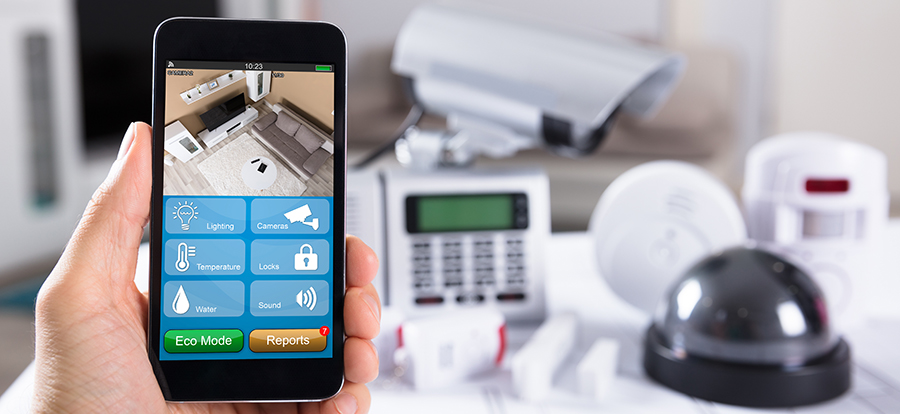 They say that a person's Greensboro home is his or her castle, and one of the things that comes with the impression of any castle is safety. A home is a refuge, a place for Greensboro, NC families to live out their lives in security. People expect that no matter what else is happening in the rest of the world, when they come home, they, and their loved ones, are safe there.
Sadly, that's not always the case. Criminals are always looking for an easy way to make money, and sometimes that means targeting someone's home, and stealing their hard-earned possessions for resale. But there are things you can do to help prevent this. Security cameras are one of them and they bring few advantages.
Discourage Theft
Home security is all about deterrence. This simply means that the presence of certain security measures at a home, especially if they're visible to criminals, will make those criminals think twice about targeting a home. Security dogs and security cameras—especially if you use both—are the biggest deterrents to Greensboro, NC criminals. The presence of a security camera considerably raises the risk of being caught and, worse yet, leaving photographic evidence that can be used to aid a criminal investigation, and even be used in court for prosecution.
Criminals always want an easy way to make money. The more you make your home a risky proposition, the more criminals will look to someone else in your neighborhood that hasn't taken the same precautions you have.
Monitor Your Home
One nice thing about home security cameras is they are always watching your home when you can't. Even if you're not home, cameras record everything, and you can always consult the footage later. In some cases, you may even be able to watch your home live. Many modern digital security cameras come with wireless connectivity options. So if you have a phone, tablet or laptop with the appropriate software installed from your camera, you can even see the security footage yourself, live, without being at home.
If you install cameras within your home, you can even keep an eye on the kids, who may already be home from school while you're still at work. You may even be able to use it to monitor worker activity in your home, such as house cleaners, or pool maintenance to make sure there's no theft.
Enjoy Reduced Insurance
A monitored home is a safer home, and that's something that some insurance companies recognize and reward. Look into your own insurance policy and you might be surprised to see that you can enjoy reduced premiums thanks to the extra prudence that you're showing with home security. When your home is safer, your insurance company might just give you a discount.
Health Safety
And finally, you might even protect the health of your family! Many cameras come equipped with carbon monoxide detectors. So that's one more added piece of safety and security to protect your family with. Carbon monoxide is colorless, odorless and lethal when inhaled long enough. An alarm during a carbon monoxide leak can save your family's lives.