4 Useful Features To Consider For Home Security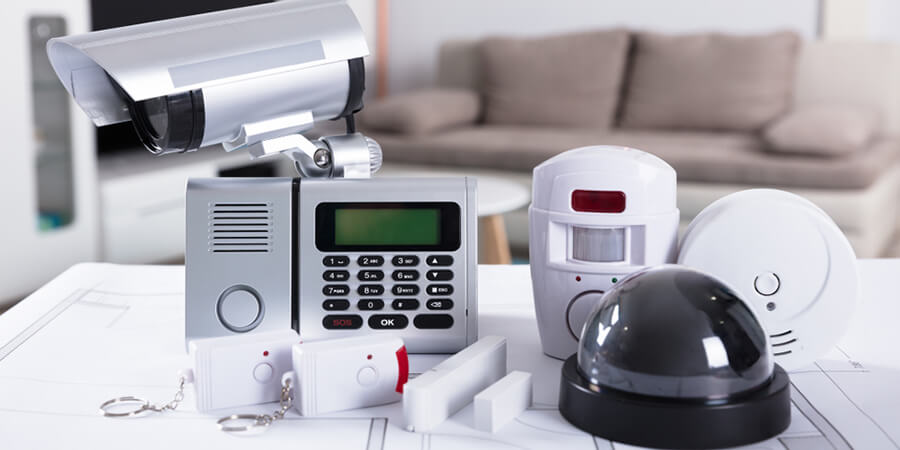 Every home comes with a few basic security features. A deadbolt on the door, latches on the windows, smoke detectors, and so on. However, many homeowners in Greensboro, NC aren't satisfied with these simple features and choose to upgrade their security with integrated systems, security alarms, and surveillance cameras. Some of these features can be very helpful when it comes to your security and safety, so consider getting these features when the time comes to upgrade.
1. Surveillance Cameras
A camera or two on the outside of your home can be a good deterrent against burglars and home invaders. Burglars tend to be very nervous when they're breaking into a home, including the professionals, and so the danger of having their faces recorded is enough to keep some from targeting your house even if it's otherwise a tempting target. Many homeowners are buying doorbell cameras that activate when someone rings the bell, but your best bet for deterrence is a visible camera at a corner that can watch the front walk.
2. Disaster Detection
Security systems can watch for more than just intruders. You can connect a variety of sensors to an integrated system and monitor things like basement flooding, carbon monoxide, and smoke. If you have active monitoring set up with a Greensboro, NC security company, they can call you directly to warn you about dangers your sensors pick up even if you can't hear them or you aren't at home. The company can then contact the authorities and have them send fire trucks, ambulances, and anything else the disaster demands.
3. Electronic Locks
A basic deadbolt will stop someone who tries to open your door, but it won't stop someone with a crowbar, a strong shoulder, or a set of lock-picking tools. An electronic lock can stop more determined intruders by using a smarter locking mechanism and by giving you an opportunity to anchor the lock in the door and the frame with stronger and longer screws. An electronic lock can also be more convenient since you only need to carry around a combination or a thumbprint instead of keeping track of your keys and choosing who you can trust them with.
4. Home Automation
A home security system can serve as the backbone of your home automation. That means it can connect to whichever voice-command system and speakers you choose to install, and it can connect to smart appliances like an oven you can set from your phone, a thermostat you can program for vacation days, and smart lights you can program to follow a pattern while you're away. Best of all, a security system with home automation will come automatically with cybersecurity protections.
Home security is an effective way to prevent burglaries, keep track of your kids, and make life more convenient as you automate your appliances. However, you probably don't have unlimited money to spend on security features. That's why it's important to talk with a Greensboro, NC security company and discuss with them how to make the best use of your budget.