7 Tips for Safely Leaving Kids at Home Alone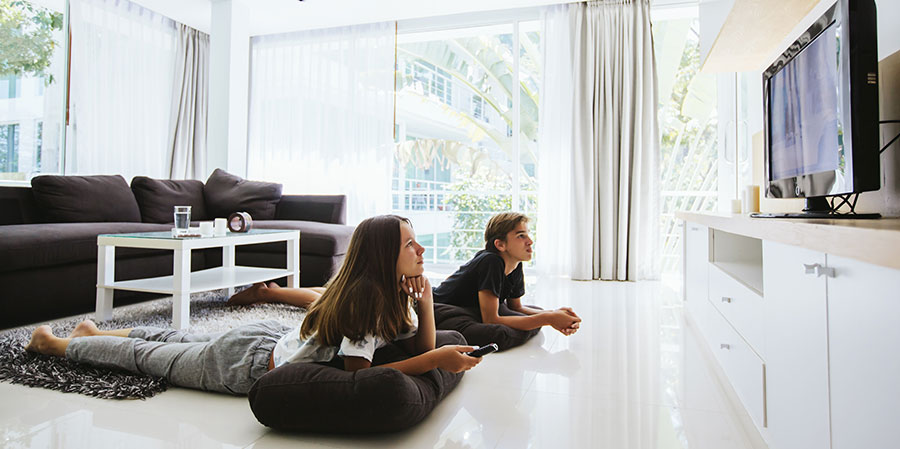 Every parent in Greensboro NC wants to raise a child that is independent and self-motivated. At the same time, every parent wants to constantly ensure that their child is safe and comfortable. One common struggle that parents have with each of these things is deciding if and when it is ok to leave their child at home alone.
Even though it can be a scary situation for any parent, there are a lot of ways to ensure that kids are safe even when they are not within adult supervision. Parents can rest easy knowing that their kids are safe and learning how to be independent. Here are seven tips for safely leaving kids at home.
Keep them connected
Even though parents might not be at home to watch their kids all the time, they should still be in constant contact with them. It is important for parents to give their kids the things they need to contact them with any questions or concerns throughout the day. Parents can do this by giving them all of their contact information along with a good internet connection.
Give them some ground rules
When kids are alone at home, it is easy for them to be tempted to break the normal rules a little bit. Parents should lay down some ground rules for their kids to follow whether or not they are at home with them.
Plan for emergencies
There is always the chance that there will be an emergency while kids are at the house by themselves. Parents should teach their children exactly what do to in these scenarios so they always feel safe and prepared. One example is going over what to do if there is a fire in the home, planning escape routes, etc.
Tell them to never let anyone in the home
When the children are at home alone, it is best to just tell them to never let anyone in the home unless they are aware of that person's arrival beforehand. This can help avoid any potential issues and keep kids safer.
Make sure they know how to operate the home's security systems
All home owners in Greensboro NC should have some sort of home security system in place to protect the home. Parents should also teach their kids how to use the system on a regular basis and what do to if something unusual happens.
Do not broadcast that the kids are home alone
It is common for kids and parents alike to post whatever they are doing online via social media or other outlets. Even though this may seem harmless, it can create security concerns for kids at home without adults present. To be safe, everyone should avoid posting that they are home alone online.
Have a neighbor keep an eye on the house
Even when a parent cannot be present, it is still a good idea to have an extra set of eyes looking out for children when they are at home. Parents can have a neighbor keep an eye on the house just to make sure nothing unusual is happening throughout the day.
Leaving your child home alone is an important step in you and your child's growth, and while it makes any parents nervous, the tips above can help both you and your child feel more safe and secure.