Protecting Your Home With Residential Security Cameras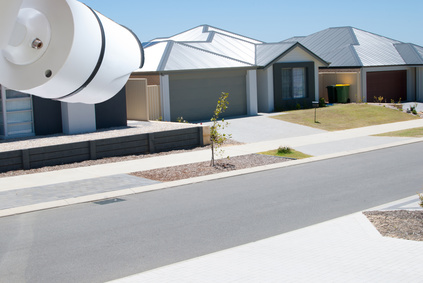 Homeownership in Greensboro, NC can be so costly and the only way you can safeguard your property against threats such as thefts is by considering installing security camera systems. Security cameras can be modeled to capture all the vital locations of your home and ensure that hardly anything that takes place in your yard goes unnoticed. Homes which don't have any security camera systems installations are often susceptible to robbery attacks and that is one situation you wouldn't want to encounter. Installing a security camera at your home in Greensboro, NC can also help to keep track of what happens there when you are away and that is something which is possible since some security camera installations can be remotely and securely accessed.
Tenants too can install security camera systems
If you are a tenant, one person you can best trust with the security of your house in Greensboro, NC could be perhaps your landlord. However, there are many cases of landlords sneaking into tenants houses when they are away and spy on what a tenant may be having in his/her house. That is one bad situation you wouldn't wish to encounter if you are living in a rented property. Instead, you would only wish to enjoy utmost privacy.
However, some landlords in Greensboro, NC are so bad to the extent they hardly have time to consider spaces which fall under their control and ones which don't. If you are unsettled that you may encounter such situation, all you have to do is to install a security camera system in your rented house and set the system in a way that you can remotely view any recorded footage. Assuming that your fears are confirmed, you can legally sue your landlord for privacy invasion, trespassing, and other misdemeanors.
You can rely on a security camera system to keep track of any person who enters your house
There are so many things that can go in the wrong direction when you are far away from home. If the landlord is not snooping on you, then your partner may as well decide to cheat on you with another person right inside your house. If you have a security camera installed in your house, you can set time and analyze the persons who may have entered your house.
If your partner is aware that a security camera system is installed in a house you share together, then he/she may deeply consider cheating on you behind your back in your house in Greensboro, NC. Most probably they may consider other locations and that perhaps is cheating with dignity instead of doing it at the house your share. Installing a security camera in your residential house can thereby ensure that you mentally control the kind of people who enter your home, and it is obvious that persons with clear and respectable intentions won't have any issue with any security camera installation at your residence in Greensboro, NC.
Safeguard against theft
For persons who are often away from their homes for incredibly too long, the greatest danger their homes face is often theft. Robbers do get confident when they target premises which have no security monitoring. By installing a security camera system at your home in Greensboro, NC, anybody with intent to steal your property may be forced to think twice since security camera installations are very useful in tracking persons who may have made an unlawful attempt to any home.