Summer Safety Tips For The Home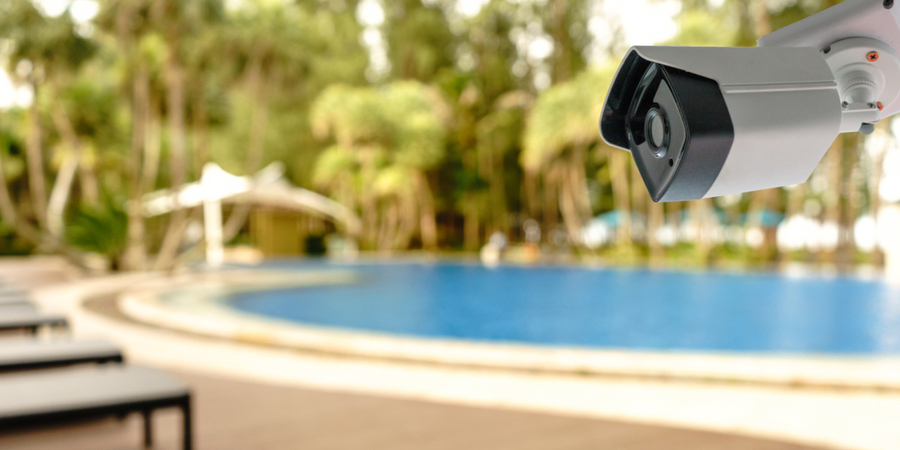 Summer is here, and with more people choosing to stay safe and stay home, we need to follow a few summer safety tips for the home to stay safe and healthy. Did you know that burglaries are likely to increase by up to 11 percent during the summer months? Summer means longer daylight hours and spending more time outdoors, which provides burglars with opportune moments to break in and get out without being seen.
For that reason, you want to pay closer attention to your home security, including all outdoor security equipment to ensure that your Greensboro property is as secure and protected as possible during the summer months.
Security System
Getting a security system is one of the best and most proactive things you can do when it comes to building up your home security in NC. You can also choose a security system that comes with 24/7 professional monitoring so if something were to happen, the proper authorities would be notified right away. Security cameras act as a great deterrent for theft as well. If a burglar sees cameras, they will more often than not move on to an easier target.
Check The Home Playground Equipment
It is hard to keep the kids inside on a warm summer day, so we tend to let them play outside to burn off their energy and get some much-needed fresh air. However, home playground equipment is said to cause approximately 200,000 injuries each year. This equipment often includes swing sets, playhouses, and trampolines.
To ensure a safe space for your kids this summer, inspect the playground equipment annually. Watch for sharp edges, broken pieces, loose bolts, and tripping hazards. If you have a play set that is higher up, consider using mulch or rubber mats to help minimize injuries due to a fall.
Finally, supervision is the key when you let your children play outside on playground equipment. If they tend to sneak out when you aren't looking, you can even consider having contact sensors placed on your back doors so you will be alerted every time they are opened.
Pool Safety
If you have a pool in your backyard, everyone must learn pool safety together, and it needs to be strictly enforced. The children should have appropriate floating devices, and supervision is a must. Let them know when the pool is off-limits and that they need to avoid running to minimize the risk of slip and fall accidents.
Crimes Of Opportunity
Not all break-ins are planned; many are merely crimes of opportunity. So if you leave a door, a window, or the garage door wide open, someone may see this as an invitation.
To prevent unlawful entry, make sure you lock everything up. This means ensuring that all of the doors and windows are locked when you are home and away. Never leave the garage door opener in your car either. This can prove to be easy access for someone looking for a way inside.
For more information on how you can keep your children and your Greensboro home safe this summer, contact your local security experts today.