4 Main Advantages of Using Security Cameras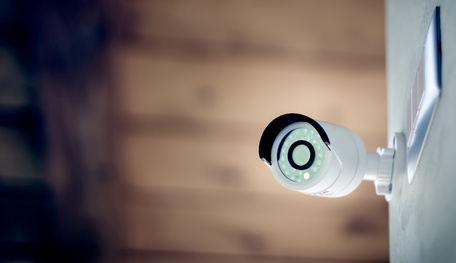 With the number of thefts and robberies increasing in Greensboro, NC, it is essential for business and homeowners to keep their properties safe. Fortunately, cutting-edge security and closed circuit television (CCTV) solutions make protecting one's investment easy. For any business, theft of any equipment not only impacts performance but also leads to a significant financial loss. Installing a modern video camera surveillance system helps you to keep a check on everyday happenings in your home or business. A surveillance system will not only provide protection for your assets but also to your employees or family members. It will help you prevent the odds of employee theft and burglary. The following are the top advantages of using a security camera.
Prevent Theft, Loss and Vandalism
Let's begin with the most obvious advantage of using a security camera in Greensboro, NC: prevention of theft, vandalism and loss. Digital surveillance cameras offer high definition clarity and wider viewing angles. This quality allows you to clearly see what is happening within and around your facility. These clear images will help you to pursue charges against individuals caught stealing or vandalizing property. More importantly, the mere sight of a security camera helps to prevent crime from occurring. People will be on their best behavior when they know they are under a strict check of a security camera.
Remote Monitoring
With a highly integrated video surveillance system, you can monitor activities on your surveillance feed from anywhere in the world, provided you are connected to the internet. You can log into your security system, from your smartphone, laptop and tablet and view live streams or access archived footage. Digital security cameras come in wide range of sizes and shapes; some are tiny enough to be hidden in photo frames, pictures or plants. Depending on your needs, you can go for mountable or hidden ones to allow you monitor the activities of people at your office or home easily.
Gather Evidence and Arrive at the Right Decisions
By combining high-resolution imaging with sound recording capabilities, Greensboro businesses can record all that transpires within and around their facility. This is quite helpful especially when the business needs to gather evidence against criminal activities or in legal matters. Business owners or managers in Greensboro, NC can give proper evidence since security cameras record the actual events for one to watch and build their story. Apart from gathering evidence, surveillance cameras can help you make the correct decision whenever you are stuck in a dispute. You can easily settle a dispute your family members, colleagues and staffs. Inappropriate claims can be sorted when you go through the footage.
Maintenance of Records
Surveillance cameras record and document everything they see systematically, as per the time and date of the event. Thus, if something happened outside your home or office and you are curious to get exact details of the act, you can simply look up your security records.
These are just but a brief overview of the advantages of using a security camera system in your home or business in Greensboro, NC. For the best results, it is imperative you highly trained CCTV experts to engineer a solution to fit your home or business' security needs, all while meeting yours.