How To Protect Your House of Worship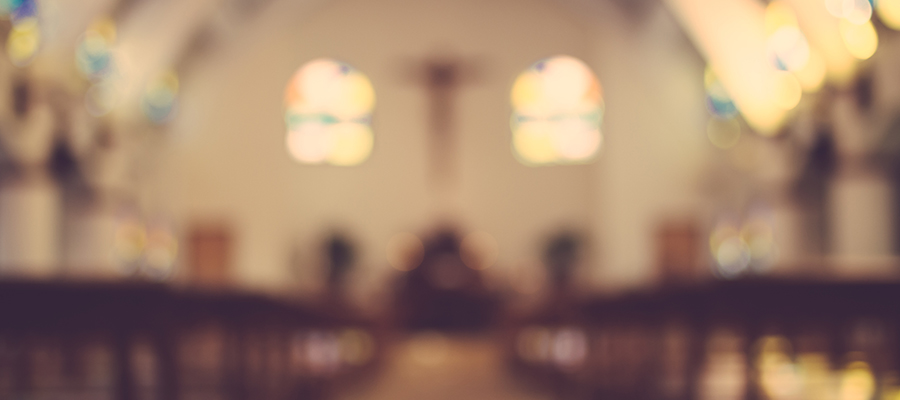 When we think of houses of worship, we think of a community center that offers support and safety for its members. Unfortunately, in today's world, houses of worship like churches, synagogues, temples, and mosques in Greensboro, NC have become targets of criminal activity, violence, and hate crimes. Threats ranging from vandalism and theft to bombings and active shooters have become sadly commonplace. This has lead to many Greensboro religious leaders and their congregation to consider implementing security systems to protect their sacred spaces.
The Challenges Of Providing Security For A House Of Worship
Most religious leaders are not security experts. In fact, many have little experience with security systems at all having spent most of their lives in safe communities. So when it comes time to determine how to protect their congregation and their community, they are at a loss. However, there are some guidelines that can help leaders create a system of security that protects their congregation and house of worship but doesn't detract from creating a safe place for worship and prayer. Furthermore, many churches are limited on funds and even those that have income would rather spend the money on charity groups around Greensboro, NC. So any system has to also be very cost-effective.
Security Strategies To Consider
Considering all the challenges, there are some affordable security strategies to consider to secure your house of worship. These include:
Controlling Access: It's sad to think of closing the house of worship's doors to those most in need. However, there are ways that you can control who enters the space without turning away those that need the support. You can keep all doors locked when the space is vacant, but you can also offer a video intercom system with automated locks to help let people in when necessary.

Outdoor Surveillance: 70% of crimes at faith-based organizations happen outside of the facility. Adding surveillance cameras to the outside of the facility can help. Not only will it help identify and catch any criminals, but surveillance cameras are a powerful deterrent to crime. Definitely make sure they are visible.

Intrusion System: An intrusion system can alert you when someone has entered the house of worship. It will reduce the number of break-ins by sounding an alarm anytime there's suspicious activity. This alarm system can also be used to help notify authorities when there is a serious threat of violence to parishioners.
All of these systems are surprisingly affordable and can be integrated into one easy to use system. So no matter the level of experience, anyone can use them.
Get The Community Involved
One of the best security measures any faith-based organization can take is to use the strength of the community. Working together can help provide safety and security. First, you can work with your community to raise the money for the security system. Also, you can ask for volunteers to help monitor the security system. Then you can ask for help with other measures that can provide security like cleaning up the landscaping to eliminate hiding places. Finally, you can meet with local authorities. Police in Greensboro, NC can help you design lockdown and evacuation plans for emergencies. They can offer other kinds of training as well for emergencies. So reach out to your community.
By identifying the threats, implementing some simple systems, and working with your community you can help strengthen the security at your house of worship. Remember though, the best thing to do is work with a security professional who understands how to secure a house of worship. They can help put together a plan that both secures your house of worship and creates a sense of safety for your congregation to feel free to worship.