Security Camera Buying Guide For Quality-Conscious People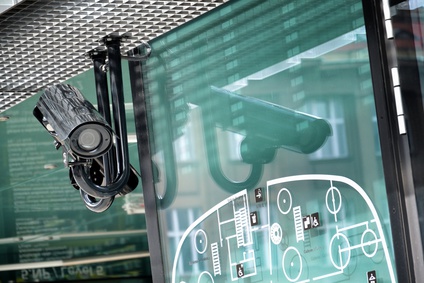 The role of surveillance cameras goes beyond routine use for Greensboro, NC public security monitoring by cops. Nowadays, families and business organizations have reaped many benefits that come with the latest security technology. From basic camera systems such as nanny cams and baby monitors to live-streaming devices and Wi-Fi powered ones, this advanced technology allows you to watch over your most precious assets as well as capture important evidence.
Security Camera Buying Guide - Which Camera to Choose
Whether you are looking to protect your Greensboro home, business or you simply want to watch over your kids as you catch up with your day-to-day schedule, there are many different kinds of cameras you can compare and contrast. Bullet cameras for instance, are recommended for wall mounting while dome cameras are best suited for ceiling mounting. Live streaming is best for situations where unmanned monitoring is required. Hidden cameras are ideal for situations where the intruder is not supposed to know that they are being monitored. If looking to integrate your surveillance system with other automation schemes in your home then investing in wireless camera would be an informed decision to make.
What Specs To Look For
Quality of color
Much as it is important to capture and store images or videos, it is even more important to keep files that are of evidentiary value. Black-and-white cameras are generally recommended for monitoring poorly lit areas while colored cameras are suited for well-lit rooms. The goal is to maximize on the quality of images to make it easier for relevant agencies to crack the case.
Maximizing on available storage space
Surveillance cameras, like other devices, don't have an unlimited storage capacity. As such, particularly if you are operating on limited resources, it is recommended to go for a unit that only gets activated when it detects movements. A non-stop running camera would require more storage space and capture too much irrelevant content.
When to choose a low-light sensitive camera
If you live next to a dimly lit street, then perhaps the ideal investment to make is that of a camera with low-light technology. Go for something with advanced light-gathering sensors, with a small number of lumens. The smaller the lumen number, the better the camera can penetrate through the dark. You may also want to consider going for a camera with infrared capacity if you want to detect objects as far as 150 feet away.
Method of storage
Gone are the days when security cameras used to feed content into video cassette recorders, now, massive data can be stored in small spaces. Thanks to modern technology, you can now keep your data on memory cards, hard drives or even in cloud-based storage not located in Greensboro, NC.
Durability and toughness
If you are considering keeping vigil of your outdoors, then it goes without saying you will need a wall-mounted exterior camera. But even more important, because your camera will be exposed to extreme weather conditions, it is recommended to get a unit that is weather-resistant and rugged.
Image stabilization features
Blurry images may not provide much value to you. For that reason, you want to invest in a camera with built-in image stabilization features to keep slight vibration (such as the ones caused by the wind) from fuzzing up the picture.
Final Word
There are many factors to consider when investing in security cameras. The list provided above, however, captures all the key aspects you need to pay special attention to. If in any case, you feel you still need to get more insights in a comprehensive security camera buying guide, get in touch with a local Greensboro Security Company such as BIT.