Things To Consider When Shopping For Surveillance Systems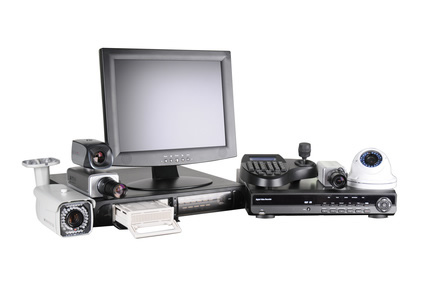 A comprehensive security system in Greensboro, NC is very crucial to provide proper surveillance as well as give you a peace of mind whenever you are around or not. To avoid theft or intrusion into your home or property in Greensboro, NC, a good security camera provides precise monitoring that is on-going around the premises. However, when trying to select the best security camera, the choices can be overwhelming. Below are the key tips on how to choose a suitable security camera.
1. First, understand the different available security camera options
It is crucial to have an understanding of various camera types available in the market so that you can analyze your choices. With so many choices to select from, the most trending and prominent security systems available include:
Dome Security Cameras

Infrared (IR) security cameras

Pan tilt zoom cameras

Pro box cameras and Hidden cameras
2. Considering infrared (IR) surveillance camera benefits
It's a very modern monitoring system for homes and businesses in Greensboro, NC and contains the following advantages:
Production of high-resolution video color during daytime while in low light or when there are no light conditions they are the most preferred types of cameras.

Infrared cameras have the ability to illuminate security areas by switching automatically from black and white. The illuminators found in the camera mainly turn on allowing you to see clearer in low light or no light at than the human eye.

They can be used for both indoors and outdoors. Indoor Infrared cameras provide a clear video image in the dark and in the light.

They are weather-proof hence can withstand cold and hot temperatures without the use of an additional camera.
3. Consider the benefits of pro box cameras
Commonly used in banks, convenience stores, supermarkets among other places in Greensboro, NC.

Have changeable lenses based on the zoom and viewing angle required.

Some are day and night cameras as they automatically switch from color when its daytime to black and white during low light conditions.
4. Benefits of pan tilt zoom cameras
The camera can be controlled using DVR, software for remote viewing, a joystick and zooming capability.

Can zoom and capture an image from a distance.

They can do preset tours through monitoring particular places when you are away.

They are mostly used in casinos. Airports, large department stores among other locations.
5. Considering Dome Camera benefits
Come with different styles that are; infrared domes, outdoor domes, indoor domes, pan tilt controllable zoom domes and vandal proof domes.

They provide clear, high-resolution color pictures.

They can be useful for indoor and outdoor particularly professional box type cameras.
6. Consider the Hidden Camera benefits
Provide the highest surveillance degree as no one can detect or see them

They include motion detectors, clocks, fake smoke detectors, and EXIT signs are good examples of hidden cameras used.
7. Decide to choose either the wired or the wireless cameras
Wired cameras provide a better video quality compared to wireless which can be somehow misleading as they need frequent powering and a sight line without obstacles which can be a problem. Also, Wired cameras have a longer lifespan and of high quality, as they are equipped with the DVR at the back and only one cable is required to run from the DVR to every camera.