Security Camera Installation To Maximize Your Business Safety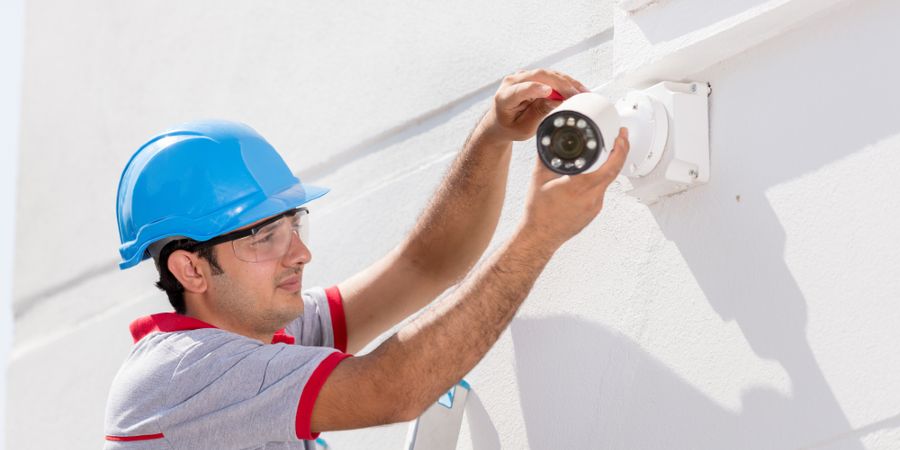 Security cameras are a key component of any business security plan. For businesses in Greensboro, NC, a multi-layered security strategy is what stands between your business and the catastrophes that can occur with burglary, vandalism, or cyber security breaches. Security cameras as part of that strategy help to safeguard your Greensboro, NC business against employee theft, burglary, vandalism, and even natural disaster loss, but they only work best if you carefully consider the technologies you choose and their placement.
You won't want to place an indoor camera outside and facing away from your property if you're looking to capture footage of property damage during a storm. You won't want to place a wide range outdoor camera inside where it won't capture the close-contact footage you need. Choosing your camera and its placement carefully along with your security professional is simply a smart security move.
Where Should My Security Cameras Go?
If you're installing security cameras into your Greensboro, NC business for the first time, or you're taking part in a security upgrade, you'll first need to consider where your security cameras will go. A few tips for choosing the perfect placement are:
Cover your exits and entrances – If you only place security cameras in one location on your business property, make it this one. Covering your entrances and exits allows you to monitor who is coming in and going out of your business at all times, helping you to capture suspicious activity and potential burglars on your footage. Most burglars will come right in through the front door, and cameras placed here will ensure their images are captured.
Cover your points of sale areas – For retail businesses of the area, covering your points of sale areas are important. This placement area discourages theft from both customers and employees, and it keeps your eyes on the registers where a great deal of your money is kept. Place these cameras pointing toward the register and the customer, and at around a height of 6 to 7 feet to ensure images are clear.
Cover your exterior – Covering your exterior is important for a number of reasons. First, these cameras will be able to capture any instances of trespassing or vandalism, and they'll also be able to cover you if a natural disaster occurs. In the event of a strong storm, these cameras will capture the damage, providing failsafe evidence for your insurance provider.
Keeping You Covered
Our technologies work to provide ample security for your area business from the top down, and our professionals are here to ensure your placement is perfect for the footage you're looking to capture. Keeping you covered with the security cameras you need, we're able to maximize your security strategy by providing the layers you need to keep your biggest investment safe. If you're interested in upgrading your current security cameras, or installing cameras for the first time, call us at Business Improvement Technologies Inc to learn more about what we can do for you today.